Make your Mother's Day meal extra special with this collection of lovely and scrumptious desserts. Don't worry, the recipes here are easy to follow and take little time to prepare. If you are still looking for inspiration, these desserts also make great gifts when carefully packed in hand-decorated boxes. These sweet treats are a delicious way to say "I love you" to Mom, Grandma, and friends who are also great moms.
1. Lemon Greek Yogurt Cheesecake Bars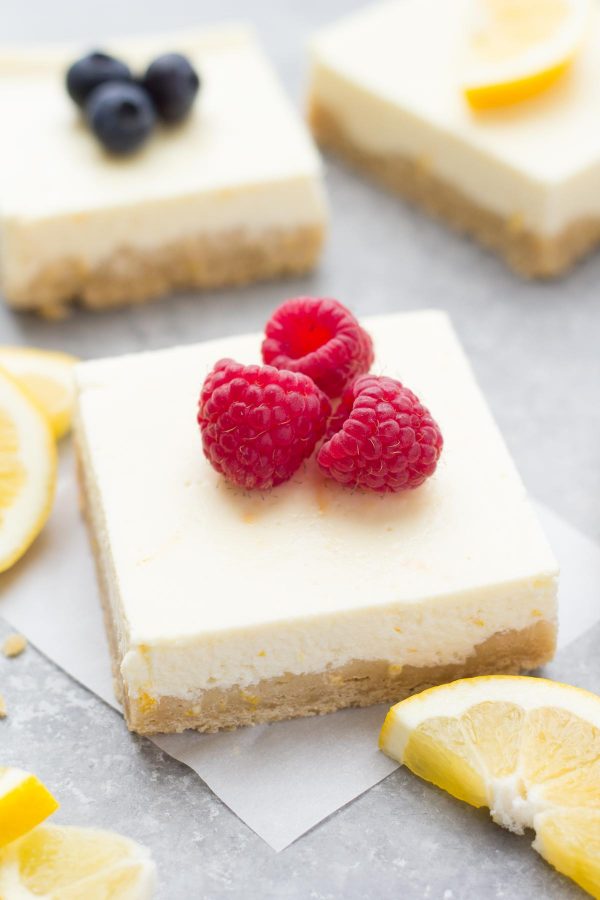 These Greek yogurt cheesecake bars will surely put a smile on Mom's face. A sweet lemon-flavored dessert that is easy to bake. Kristineskitchenblog.com has the recipe.
2. Mini Fruit Pavlova with Raspberry Coulis
Tatyana's Everyday Food. Image source:
tatyanaseverydayfood.com
Surprise Mom with these gorgeous mini fruit pavlovas. These delicate desserts are quite easy to make, just follow the recipe at Tatyanaseverydayfood.com.
3. No Bake Mini Carrot Cake Cheesecakes
These bite-sized carrot cake cheesecakes are topped with cream cheese frosting and a dash of cinnamon. Delicious! Bakedbyrachel.com has the recipe.
4. Ricotta Lemon Burst Sponge Cake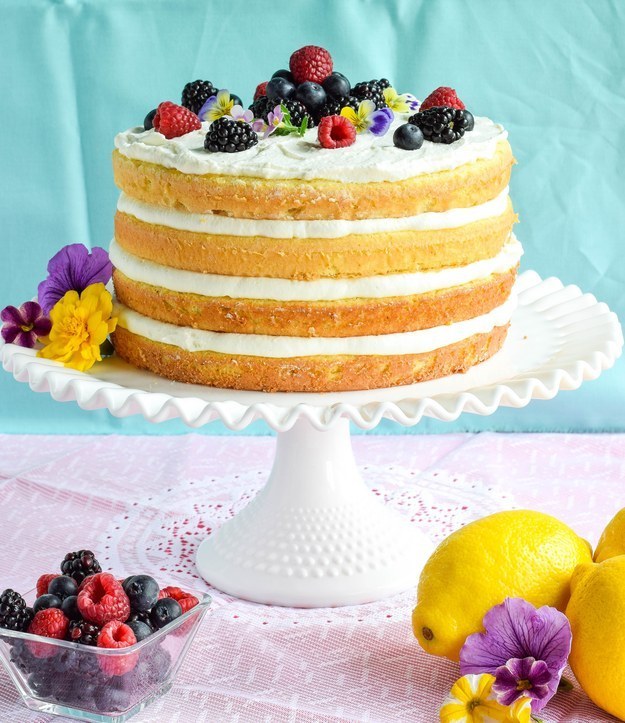 This lemon sponge cake features blueberries, blackberries and raspberries wrapped in layers of rich ricotta cheese. Cookiesandcows.com has the recipe.
5. Strawberry Rose Macarons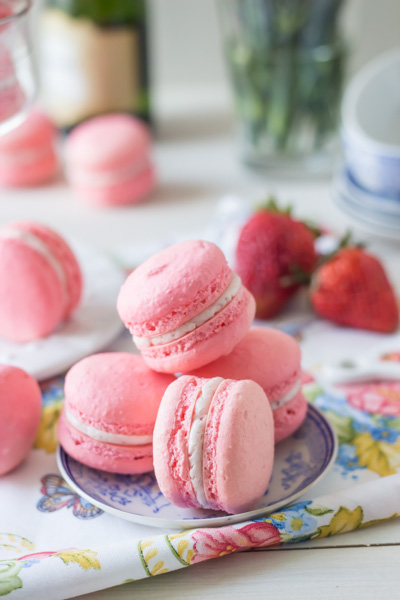 These pretty French desserts are almost too lovely to eat! They make a great Mother's Day gift as well. Kitchenaid.com has the recipe.
6. Hydrangea Cupcakes
These gorgeous hydrangea cupcakes are as delicious as they look. Watch the video at Notquitenigella.com to learn how to make these treats.
7. Strawberry Tiramisu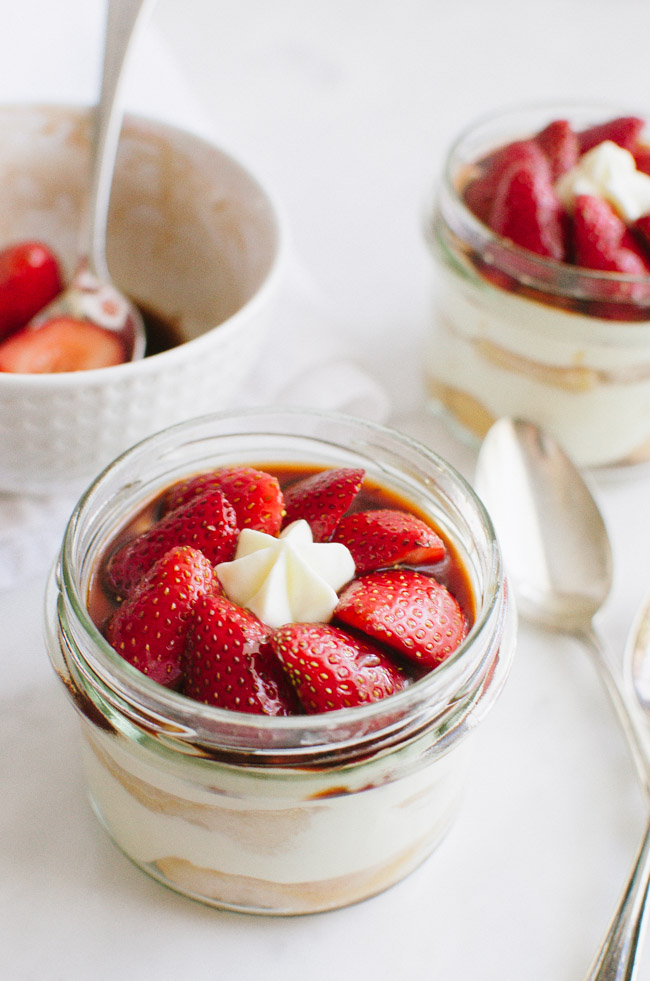 Show Mom you care with this creamy, heavenly strawberry tiramisu. Veryeatalian.com has the recipe.
8. Coffee Meringue Ice Cream Cake
Martha Stewart. Image source:
marthastewart.com
Mom will surely adore this mouthwatering cake made from ice cream and coffee. It is the perfect end to a heavy meal. Check out the recipe at Marthastewart.com.
9. Brownie Cheesecake Snickers Pie
Chocolate lovers will be pleased with this rich pie made from snickers, cheesecakes and brownies. Follow the recipe at Tasteofhome.com.
10. Citrus and Berry Cake
Serve this floral cake as a gorgeous treat for Mother's Day. This refreshing cake is topped with white chocolate ganache, crunchy meringue cookies, and delicate cherry blossoms. Add1tbsp.com has the recipe.
11. Lemon Tiramisu Trifle
Food Network. Image source:
foodnetwork.com
Serve fruits in a unique way with this yummy trifle. Kids can prepare this cold dish with little adult help. No baking required. Foodnetwork.com has the recipe.
12. Crock Pot Baked Apple
Transform an ordinary apple into an appetizing cinnamon flavored dessert with your trusty crock pot. Find out how to make this by going to Houseofhawthornes.com for the recipe.
13. Baileys Cookies and Cream Parfaits
Homemade Hooplah. Image source:
homemadehooplah.com
Who says Baileys is only good for cocktails? This cookies and cream parfait is a decadent Mother's Day treat. Homemadehooplah.com has the recipe.
14. Homemade Beignets
You don't need to be in New Orleans to have some yummy beignets. Make your own just for Mother's Day with the recipe from Spicysouthernkitchen.com.
15. Carrot Cake Cinnamon Rolls with Mascarpone Icing
Bring an appetizing twist to the traditional cinnamon rolls this Mother's Day. Howsweeteats.com teaches you how to make this yummy bread.
16. Key Lime Pie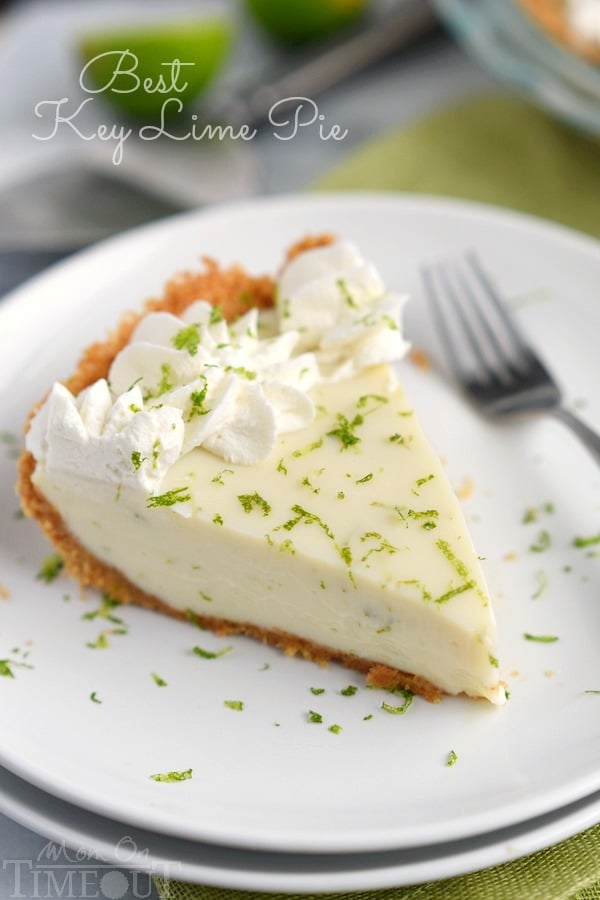 This citrus pie is perfect for spring and Mother's Day. Momontimeout.com has the recipe.
17. Champagne Cupcakes
Champagne is usually served for special occasions, and what can be more special than Mother's Day? Check out the recipe for these buttery champagne cupcakes at Lifeloveandsugar.com.
18. Classic Creme Brûlée
Averie Cooks. Image source:
averiecooks.com
Show off your cooking skills and serve this popular dessert for Mom. You can find an easy to follow recipe for classic creme brûlée at Averiecooks.com.
19. Cannoli Bites
The whole family will enjoy nibbling on these fancy pastries. Bake as many as you can with this recipe from Cookingclassy.com.
20. Mango Coconut Cream Tart
Martha Stewart. Image source:
marthastewart.com
Underneath all of that beautiful whipped cream and tart mango is flavorful coconut filling and delicious pate brisee crust. Marthastewart.com has the recipe.
21. Strawberry and Apricot Crisp with Pine-Nut Crumble
Martha Stewart. Image source:
marthastewart.com
This strawberry and apricot crisp brings a unique taste to the table this Mother's Day. Check out the recipe at Marthastewart.com.
22. Meyer Lemon Crepe Cake
Martha Stewart. Image source:
marthastewart.com
A stack of crepes becomes a delightful treat when combined with candied lemons and rich filling. Marthastewart.com has the recipe.