This is a Sponsored post written by me on behalf of ALPO® Brand Dog Food for SocialSpark. All opinions are 100% mine.
Gourmet dog foods are popping up everyone! There's a refrigerated dog food case in my grocery, and a Whole Food Pet Market down the street. Nutritionally, these products are great. Affordable? Not so much. In fact, most of these foods cost more than my dinner!
Thanks to Alpo® you can treat your dog to fancy wet foods like Chop House T-Bone Steak Flavor or Homestyle Chicken and Gravy without blowing your budget. Alpo® wet foods are nutritionally complete – using healthy protein sources, whole grains and vegetables. There's no need to add expensive dietary supplements. Read more nutritional information on ALPO'S HOMEPAGE, and read on for the results of Jack's taste test.
Bio: Jack is our super-cute 10 year old Yorkie/Jack Russell mix. He's full of energy and enjoys daily walks along the intercoastal waterway followed by long naps in the Florida sun!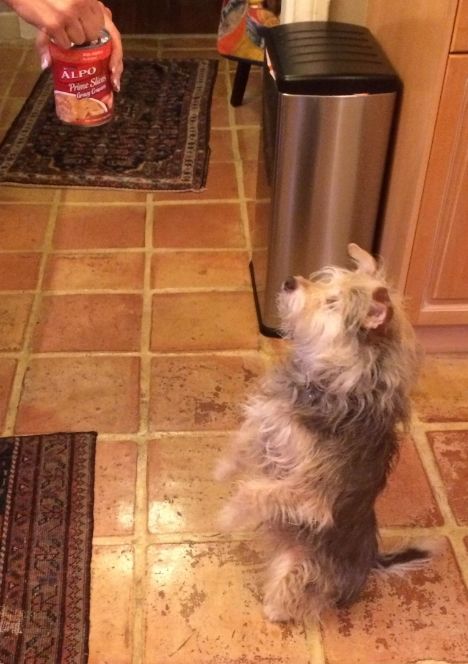 What smells so good? It must be a new treat. Note my good manners.
Tastes as good as it smells! (P.S. – My mom tried to make a video of my taste test, but it would have been the world's shortest video…I devoured the Homestyle Chicken and Gravy! Sorry, I never mastered savoring my food.)
Got to lick every last bit of the gravy.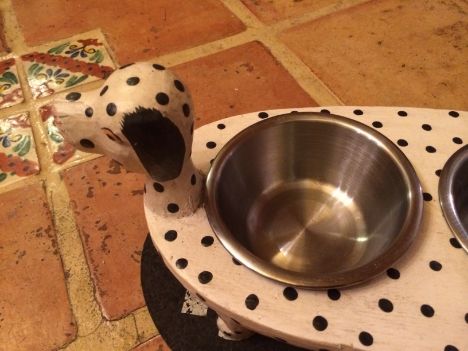 A clean bowl is a sign of a good meal. More please…and I'd like to try the Chop House Filet Mignon Flavor!
If Jack's convinced you to try Alpo's® wet foods, make sure to gradually add a little to your dog's current food until you're feeding Alpo exclusively. This transition should take about 7 – 10 days. Another money saving option is to use Alpo's® wet food as a topping…it's still a treat!
Make sure to visit ALPO's Facebook Page – they might occasionally throw you a bone (a.k.a. coupon!).