Do you love to cook with fresh herbs, but hate how expensive they can be? You don't have to resort to cooking with dried herbs. Make your own potted herb garden; it is easy and a fun project for kids to join in on. Enjoy adding fresh basil, parsley, mint, rosemary and chives to your dishes, without seeing your grocery bills go up.
What you'll need:
Five little planters. If you don't want to buy new, you can use recycled coffee cans, or other canisters that you have around the house. It is best if the container has a hole cut into the bottom, so that extra water can drain out, or so that the soil can soak up water (depending on what the plant needs).
Five dishes (to place the planters in)
Potting soil
Seed packets: basil, parsley, chives, rosemary and mint
To Make Your Garden
Put the potting soil in the pots, so that it fills the container within one inch of the top edge. Then sprinkle seeds in, one type of seed per container. Press the seeds lightly into the soil so that they are covered with a thin layer. Place the planter into a dish.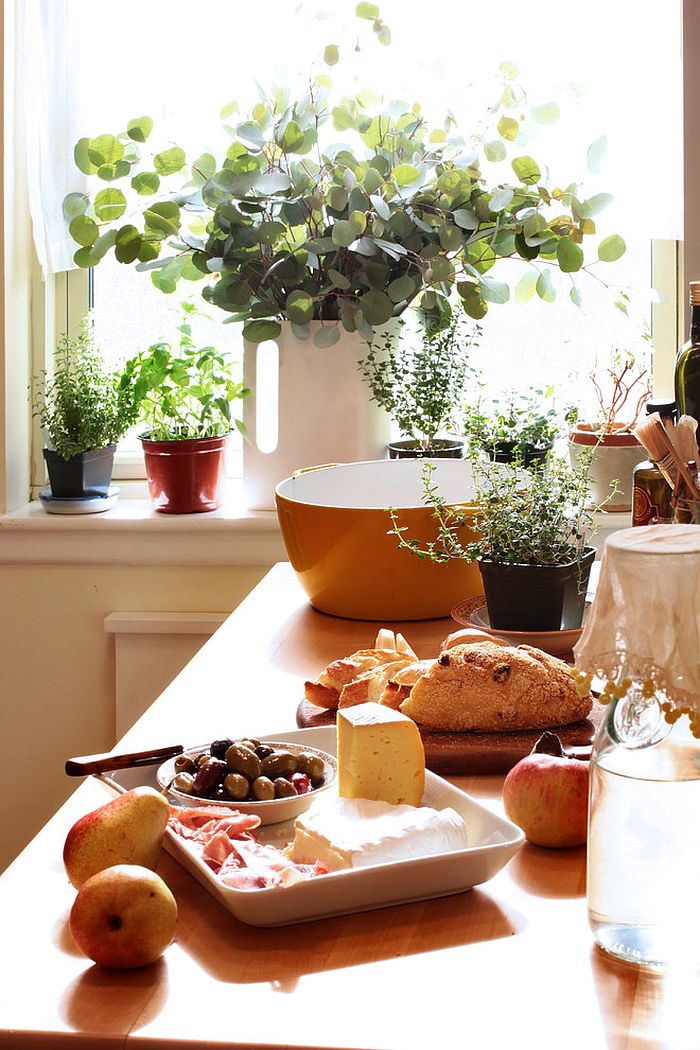 Your plants need sun in order to grow, so put them somewhere that gets lots of sunlight. Water your seeds when the soil begins to feel dry. and try to keep the dish always filled with water, so that the plants can"drink" when they are running dry.
Your seeds will start to sprout within a week or two, and you will have a steady source of herbs before you know it! Trim your plants to encourage growth, and also "pinch" any buds off of them so that no flowers pop up.
What are your favorite dishes to make with the fresh herbs that you have planted in your container garden? Mine is steamed potatoes with butter and fresh parsley! Leave a comment below.