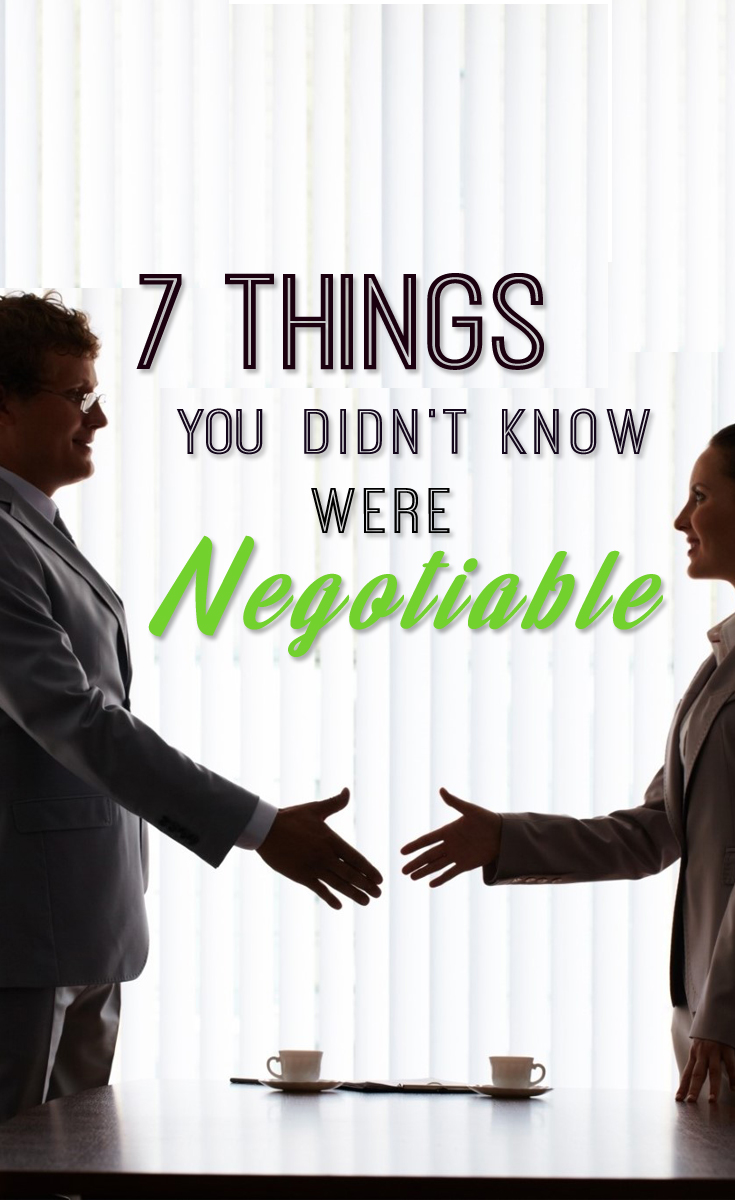 Have you ever looked at a bill or maybe even just an item in a store and thought "I wish this didn't cost so much"?
Good news! It doesn't have to! As my grandfather says, everything has a price, but most things are negotiable. While you might know certain things (like car prices at the dealership) can be talked down price-wise, you may not have known that other things are also negotiable. Here, we've compiled seven things you may not have realized you could negotiate the cost of.
You may not always get the price you want, but you can get a better price if you try. It definitely doesn't hurt to ask, at least. I hope you find this list helpful. Let us know what you think in the comments below and don't forget to share.