When shopping, many people try to save as much money as they can. The days of clipping coupons can be over though. This is because there are websites like Ebates to help you save money when you shop. We'll take you through all you need to know in this Ebates review.
I've explained ebates in the past but I never really gave it a full review.
Let me be the first to admit it: every time a company or organization promises to save me money, I throw up my shield faster than I can swipe a credit card. I become VERY skeptical, to say the least, so when I heard about Ebates and their promise that I could actually earn money by shopping online, I almost instantly dismissed it without another thought. However, being the frugal girl I am, I couldn't pass it by without at least checking it out. If you've heard of Ebates but you're just as skeptical as me, this in-depth review will help you see just how surprisingly helpful it can be.
What is Ebates?
Okay here's the skinny.. When you use Ebates to shop online the way you normally would – whether it's purchasing holiday gifts or getting a little something extra for yourself – you can actually earn money. Instead of a normal purchase where you pay with your credit card and receive only your item as a reward, you can check to see if there are offers available for the item you're purchasing and receive cash back for your purchase.
Different offers are available for different stores, different items a store carries and these offers change often. I recently needed to purchase a gift for a friend's baby shower and of course I logged into my Ebates account to see if there were any excellent cashback offers available. Nearly every one of my "go to" stores had offers available for baby items, so I was able to get an excellent gift and earn 2.0% cash back on my purchase.
Is Ebates Worth It: The Bottom Line Up Front
Now, it's true that it doesn't seem like a whole lot of money to earn at any given time, but the thing is, it's free money. You'd be surprised how quickly that money adds up.
Earning just $10 a month from Ebates gives you an additional $120 at the end of the year, and this is assuming you don't shop online often. If you're an online shopaholic, you can earn some serious cash back. I don't know about you, but if someone walked up to me right now and said, "Hey, you've been doing some great online shopping lately. Here's $120," I'd certainly take it. Well, that's kind of what it's like – you receive money for doing the things you would do anyway, so why not?
Note: You can sign up using this special bonus link and receive a $10 Bonus if you make $25 worth of purchases within 2 weeks of signing up
Cash Back and Coupons
Ebates offers cashback on many large retailers. However, they also have coupons available too. Some coupons are only valid for one day though, so you have to act fast. You can even use a coupon and still get cash back, so it's a double win.
Website and App
Ebates has both a website and a mobile app. You can download the app from iTunes if you have an Apple device, or on Google Play if you have an Android phone.
One of the perks of using the mobile app is that you can get more cash back if you use the app instead of the website. However, the website is still great for people who don't have smartphones.
However, the mobile app may also have exclusive coupons and offers that aren't available on the website. Same goes for their website though. In other words, it's a good idea to have both and look at each to decide which will offer you the best deal.
Welcome Bonus
Ebates offers a welcome bonus to new members. You can receive a $10 welcome bonus into your account if you spend $25 during your first 2 weeks. They will send you an email to let you know your account has been accredited.
Is Ebates Real, Safe and Legit? Is It a Scam?
Many sites like this can be scams or require a lot from you. Some require you to pay for their service, or you need to download some kind of software onto your computer. Thankfully, Ebates doesn't require either of these things.
It is a legit website, although there are downsides. One downside is that you only get paid every 3 months. It takes a while for Ebates to be paid from the retailer and then they can pay you.
However, this doesn't have to be a problem if you don't mind waiting that long. Another downside is that it works basically like a referral link. If you were already on the site and then realized you could be shopping through a site like Ebates, it might be difficult because your computer has already registered you as being on the site first.
What you can do though is sign out of the site and empty your cart. Then, open Ebates in a new browser.
How Does Ebates Make Money?
Now, if you're naturally suspicious like me, you're probably wondering why a company would do that. I mean, no one just gives anyone free money. So, what's the catch? Well, there's no catch. The reason they do this is because they're actually making money on the deal as well. Ebates is an affiliate of more than 1,500 stores, meaning they have agreements with these stores and receive a commission for referring people. Here's how it works:
Store A offers Ebates a percentage of the sale when Ebates refers a customer.
Ebates takes that percentage and uses it to figure out a certain percentage of cash back to offer you, the customer.
You use Ebates to shop for things you'd buy normally, then Ebates receives their slice of the pie, while you receive your cash back.
Everyone wins! There's no catch and nothing for you to purchase other than the things you would be purchasing anyway.
How It Works at These Stores
Because Ebates has partnered with over 1,500 stores, there is a good chance that you can find your favorite store using the platform. They work with huge, popular retailers like Walmart, JC Penney, Amazon, Kohl's, Aeropostale, Fisher Price, Hallmark and more. They also work with many stores that are less well known, so if you have a favorite store that might not be nationwide or well known, there's a good chance Ebates offers cash back through that store as well.
In addition to stores that sell goods, you can take advantage of stores that offer other services as well, like rental car companies, hotels, and even medical items, such as glasses or contacts. It's definitely worth browsing through the full list of stores that it works with, so you can see for yourself just how comprehensive that list really is. Here are a few common stores we've selected to highlight:
Amazon and Amazon Prime
When you use Ebates for Amazon or Amazon Prime, you can get up to 5% cashback on your purchase. Cashback opportunities are only available on select items and some offers have exclusions as well.
A lot of the time, you can save money on apparel and electronics. Be sure to check around holidays too, as they may have better coupons to help you save even more.
Target
With Target, you can get 1% cash back. They also have a few, selected coupons that can save you even more money. Sometimes, they also have coupons for free shipping as well.
Target offers coupons typically on most of their departments. You can save on a lot of things, such as health and beauty items, clothing and even baby items.
Kohl's
When you use Ebates at Kohl's, you can get up to 3% back, sometimes even more. Not only that, they also offer coupons. Some coupons are on certain products, while others will give you a certain amount off your total.
Best Buy
With Best Buy, you can earn 1% cash back on your purchases. Some coupons will give you a percentage or specific amount off a certain product. On the other hand, others will give you more in rewards.
Nordstrom
With Nordstrom, Ebates only offers a free shipping coupon during this time. However, it can still be beneficial, especially if the shipping fee is quite high.
Banana Republic
Banana Republic and Ebates offer 6% cash back, along with different coupons. Most of the coupons are for sales on certain clothing items. However, they have coupons for free shipping as well once you spend $100.
Apple
You can earn 2% cash back when you shop at Apple. They have coupons for specific products and you can save a certain amount or get free shipping. There are exclusions that you have to keep in mind though when you shop at Apple through Ebates.
JCPenney
You can earn 3% cash back with JCPenney. Ebates usually has a great selection for coupons as well. Some coupons give you an extra percentage off, while others give you a sale on certain items.
You can get up to 6% cash back with Old Navy. The coupons range from a percentage off your total, to percentages off of certain items. You can even get a code for free shipping.
Uniqlo
Sadly, Uniqlo and Ebates are no longer together. You can't receive any coupons or cash back anymore.
Groupon
With Groupon, you can receive 6% cashback and 20% off of select deals. You can only use Ebates and Groupon on certain deals though. On top of that, you will want to check all of the exclusions.
Home Depot
When paired, Home Depot and Ebates offer 4% cashback and 30% off certain decor.
Note: You can sign up using this special bonus link and receive a $10 Bonus if you make $25 worth of purchases within 2 weeks of signing up
Ebates for Hotels and Travel
Hotels.com
You can earn up to 8% cashback at Hotels.com. Ebates also offers special coupons and codes for deals in order to save you even more money. As a matter of fact, you can usually save up to 50%.
Travelocity
With Travelocity, you can earn 7% cashback. You can also save up to $150 on package deals with special Ebates codes.
Priceline
With Priceline, you can get 5% cashback. Not only that, you can also save some serious cash on hotels, flights, vacations and more.
Airbnb
Ebates and Airbnb are not currently in business. You will not earn cashback or find any coupons for Airbnb. This could be because Airbnb depends on each individual host.
Refer a Friend or Referral Program
Ebates offers you a reward for referring friends to their site. The amount of the reward is always changing, but you can check it on their website. You will get the reward once your friend spends a certain amount within their first year of signing up.
Ebates VISA Credit Card and Gift Cards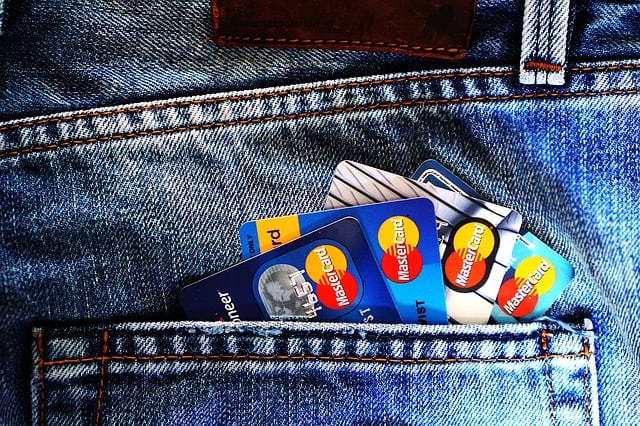 You can apply online for an Ebates Visa credit card. This credit card will give you 3% cashback on all purchases made through Ebates. The best part is that you can add that to whatever cashback the site is offering.
This means that if you find a deal on the site for 4% cashback and use your Ebates credit card, you will get a total of 7% cashback. You will also get 1% cashback everywhere else that you use your credit card.
You can also purchase gift cards at Ebates for many different retailers. You can even earn 10% cashback on some gift card purchases.
Ebates Complaints
There are some online complaints about not receiving the proper cashback amount into their account. From what we could find, Ebates has always fixed the problem and given them the amount they expected.
Some people have also had some issues with customer service. They complain that the reps make the issue harder to deal with. Hopefully, this has improved.
Some people have complained that most of the stores Ebates work with are expensive. Some of their stores are considered high-end, but there are also department stores that you can choose.
Security and Hacks
Ebates was created by two former District Attorneys, so they value privacy and understand its importance.
You won't have to worry about your credit card info being compromised while using the platform, and you won't receive spam emails from them either. They don't sell your personal info to third-party companies.
Many companies do this to help boost marketing strategies. Ebates has never had an issue with anyone hacking them and stealing member information. Overall, it's a very safe platform to use.
The Company
Ebates was created in 1999 to help people save money. The founders decided that they wanted to help people save money on the everyday purchases that they make.
Since launching their site, they have remained one of the best free sites to save money and earn cashback. In fact, they have helped over 10 million people save money. They have also given over $800 million cash back since they started.
Ebates strives to help people as well as pay them as well. While they do receive payment from these companies, they also offer a reasonable amount back from most retailers.
It might take a while for your money to add up, but it is money you wouldn't otherwise receive. You can choose to either receive payments through PayPal or by a check in the mail.
Customer Service
There are many complaints about receiving cashback. As mentioned, some people have also had issues when it comes to dealing with their customer service.
Overall though, it seems as though their customer service resolved these issues. Most issues were even resolved within 24 hours. That is why you can most likely trust their customer service.
Ebates USA and Ebates Canada (ca)
Ebates is available in both Canada and the United States. The stores vary because of the difference in countries. However, you can use it for each country, depending on where you live.
My Take on Different Aspects
Now that you know how it works, let's really dive into the review of all aspects of Ebates. After all, some things really sound amazing but when you jump into it, you find out that it's simply not all it was cracked up to be. Also, while something is great for one person (like cutting coupons all day in order to get 12 packages of Tide detergent for $.35), it just doesn't make a lot of sense for another person. Knowing all the pros and cons and all of the little intricacies will help you determine whether it's for you or not.
I've rated the following aspects of Ebates using a star scale, which works as follows:
One Star – Difficult, Worthless, Just Not Good
Two Stars – Okay, Nothing to Brag About
Three Stars – Fair, Neither Excellent nor Horrible
Four Stars – Really Good, Could Still Use Some Improvement
Five Stars – Perfect, Easy, Would Definitely Recommend It
Signing Up – Five Stars
I'll be perfectly honest with you. In addition to being frugal, I can sometimes be very picky about what I spend my time doing. If there isn't a fantastic reward involved, I don't want to spend time doing something that is going to be tedious or difficult. The great thing about Ebates is that it's not difficult at all. To get started, the only thing you need to do is create an account. This takes less than two minutes, and you can create the account using your email address or you can use your existing Google or Facebook account to create your account. It's that simple – as soon as your account is created, you're ready to start shopping!
The great thing is that there are always sign-up offers that will give you rewards and incentives immediately. For instance, sometimes they will offer to put $5.00 in your account just for signing up. Other times, they will offer $10 cash back if you make qualifying purchases within the first 2 weeks of being a new customer. I love the fact that you can get rewards just for creating an account! You can earn money faster than most non profit fundraising ideas, and it doesn't take any effort.

Ease of Use – Five Stars
It truly couldn't be easier for shopping. You simply locate the store you're interested in shopping at, click on it, and then check out which offers are available through that store. If you find an offer you're interested in taking advantage of, you simply click the link at the right side of the offer that says "Shop Now." You will be taken to the store website, where you will be able to shop just like you normally would. Once you pay with your credit card and the store notifies Ebates of the purchase you made, you will receive your cash back right into your account.
Cash Back Offers – Four Stars
While I have to admit that I love being able to earn cash back just from doing the shopping I would be doing anyway, I found that it bugged me slightly that there are some things you can't earn cash back on. For instance, I can shop at Amazon and earn cash back on various items for my home, from electronics to home decor to clothing, but during the particular time I was shopping, I couldn't earn cash back on books.
This was slightly annoying to me, since I equate Amazon with books first and foremost. However, I circumvented that problem simply by going back to Ebates and shopping through BooksAMillion rather than Amazon. So, although I did feel a little irritated at this particular hiccup, I will admit that it seemed more like a spoiled brat issue than an actual problem with the website or the cash back offers.
Getting Your Cash Back – Three Stars
When it comes to getting your money from Ebates, I'll let you determine whether it's an actual issue or if once again, I'm being a spoiled (and impatient) brat. You can only receive payments four times a year. So, no matter how much cash back you accumulate, you will have to wait until the approved times to receive your payment. These payments take place on May 15, August 15, November 15 and February 15, and there will be a delay in the cash back you're receiving from the purchases you made. For instance:
If you make purchases from January 1 to March 31, you will receive your payment on May 15.
On purchases made between April 1 and July 31, cash back will be paid August 15.
For July 1 to September 30, cash back will be received November 15.
For October 1 to December 31, cash back will be received February 15.
So, there is quite a bit of waiting involved. However, I do have to admit that this is money I wouldn't be receiving otherwise; it's free money. So, again, if someone walked up to me and said, "Hey, I'm going to give you $500 but I'm not going to give it to you now. I'm going to give it to you in 3 months," I certainly wouldn't refuse it. In fact, I'd be grateful that I was receiving the money at all. This is what leads me to believe this may just be an issue for me because I'm impatient rather than an actual problem.
Understanding What Cash Back Amounts You're Receiving – Five Stars
One thing I do love is that there's simply no question as to what amount of cash back I will receive on my purchases. As soon as I select a store from the list, Ebates makes it clear what items they're offering cash back on and exactly how much cash back they're offering. I know before I even spend the money exactly what I'll be getting back on the purchase. I feel like this is a huge benefit and advantage over other services that just aren't so clear on what you're actually receiving.
The Value of Offers – Five Stars
Another thing I truly love is the value of the offers. It's not all super small cash back offers, like 2.0% on your purchase from Walmart. In fact, the offers change all the time and you can really score some amazing benefits. For instance, a recent deal offered 3 t-shirts from a particular store for $15.00 plus 6.0% cash back! Offers like this exist all the time for different stores and on different items. I could spend a lot of time just checking out what offers are available from my favorite stores. It's definitely one of the huge advantages of using Ebates.
Overall Thoughts
Overall, I personally find that Ebates benefits me and my family a great deal. Heck Look how much cashback I've gotten in the past 4 years, I love getting my "big fat check" during the payment periods and I especially enjoy seeing how my lifetime earnings have accumulated and just how much I've earned over the period of time I have been a member. Most importantly, I don't have to do anything special; I earn the cash back just by doing what I would normally be doing anyway.
Ebates even offers excellent incentives for those who refer their friends. In my opinion, it's an excellent opportunity and more than worth the few minutes it takes to sign up and sign in before shopping. While I realize this type of service won't necessarily be as appreciated by everyone, I can't imagine a person who can't benefit from free cash and discounts at their favorite stores. As for me, I will definitely continue to shop with Ebates!
Conclusion
The bottom line is that Ebates is a great way to save money. It might take you a while to get your cash, since they only pay you every 3 months, but it all adds up in the end.
If you ever have an issue, their customer service seems to fix problems most of the time. Just make sure you read all of the exclusions when accepting an offer or looking for cashback.
As long as you check the exclusions on everything, it is pretty straightforward. This is a free and easy way for you to earn money back on many purchases.
Sign up today and make a qualifying purchase of $25 or more to receive a $10 bonus. Or check out our article on other Ebates alternatives.
Note: You can sign up using this special bonus link and receive a $10 Bonus if you make $25 worth of purchases within 2 weeks of signing up
Summary
Reviewer
Review Date
Reviewed Item
Author Rating