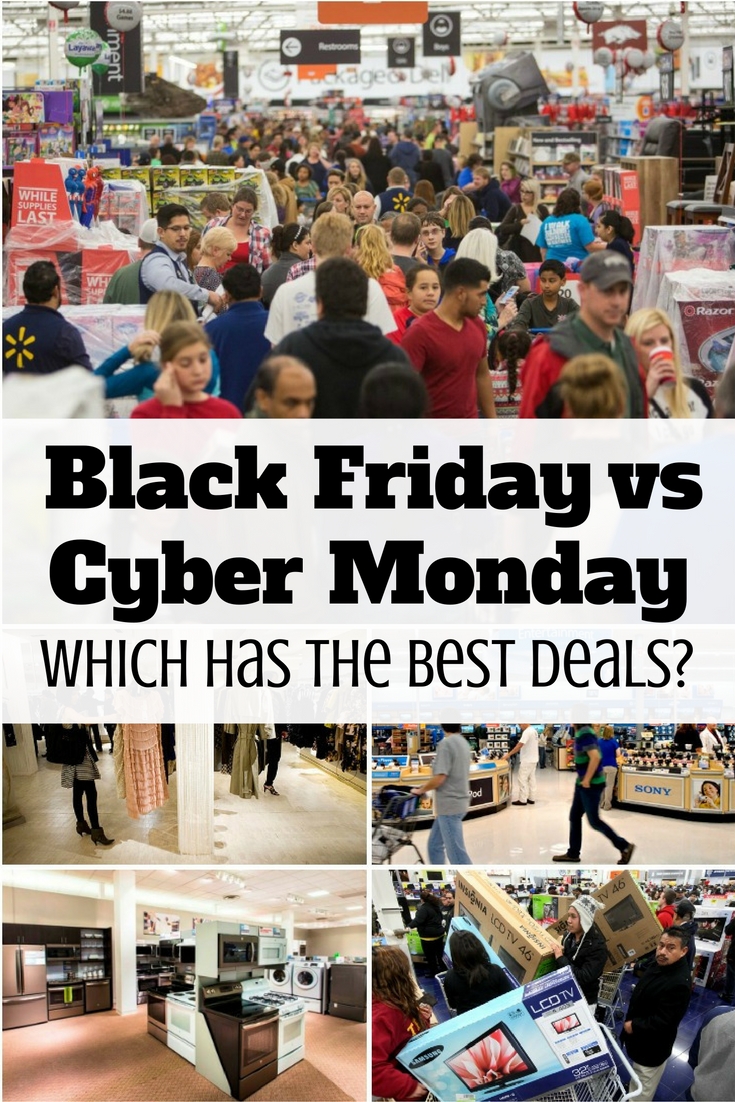 The holidays are coming, and with them, the hottest sale of the year, Black Friday, which falls on the Friday after Thanksgiving. As online shopping has become a more feasible option, e-retailers have joined in with their own savings extravaganza, known as Cyber Monday, the first Monday after Thanksgiving.
So many choices, so many discounts: what's a person to do? While you can still buy things at a discount at certain times of the year, these twin holiday sales are pretty hard to beat. I know I look to these shopping holidays as a time to save money while buying my kids' Christmas presents (and okay, admittedly also their birthday presents because you just can't argue with these prices), but which of these retail holidays offers the best deal? Should I get in my car and go to a store, or is the best option for what I'm looking for found on my computer's browser? Let's explore our options.
All in all, it looks like Black Friday has the best deals in most cases, though Cyber Monday is definitely nothing to scoff at. As I said above, if in doubt, bring that smartphone with you and compare online prices with store prices while you shop. Remember, comparison shopping may bring you the best discount you can find. Have you shopped Black Friday or Cyber Monday? Which one did you think you got the better deals with? Let us know in the comments below, and don't forget to share with your friends and family.