Skip to our recommendation: Turo
Not everyone owns a car. Even if you have a driver's license, owning a car can be quite cost prohibitive. First, you have to buy a car, which can cost upwards of $20,000. Then there's license and registration fees. There's the high cost of insurance. There's gas and regular maintenance. If you live in the city, parking is at a premium. What's the use of having of car if you can't even find anywhere to park it?
That's why rideshare companies such as Uber and Lyft are so popular. With a few clicks, you can have someone pick you up and take you to your destination. You don't even need a car.
There may be some cases, though, where you might want to go on vacation or take a longer trip. Heck, maybe you just want to drive for once. That's why Zipcar is so attractive to many people.
Zipcar allows you to not only share the ride, but share the car. Zipcar is found in many cities across the United States. It allows you to rent cars by the hour or for the day, up to seven days. First, you have to join and get approved. Once you're approved, you'll be sent a Zipcard. This Zipcard allows you access to cars all over the world.
When you need to rent a car, find a Zipcar and reserve it for the amount of time needed. Simply unlock the car with your Zipcard and drive off. The keys are already inside the car. You can drive your Zipcar anywhere. When you're done, drop it off in a designated parking spot, lock it with your Zipcard and you're done.
Zipcar rentals come with free gas and insurance coverage, so you're covered when you use. It's a great deal if you don't drive often enough to justify the expenses and headaches of car purchase.
While Zipcar is probably the most popular car sharing company, there are other companies to consider. After all, Zipcar isn't everywhere in the United States just yet, so you'll want to know what other options are available to you. Read on to learn more about the many transportation alternatives available to you.
Car2Go
Car2Go is known for making renting a car as easy as possible. It's car sharing on your terms. You don't even have to make reservations. Just grab a car in the allocated area of your city, hop in the car and take off. When you're done, just return it to the home area – it doesn't have to be in the same exact parking space.
You're in control of every mile you use the car – and you pay for only how much you drive. You don't even have to worry about refueling. Insurance, parking and gas are all included. It takes just $5 to join, and you'll receive a $10 drive credit toward your first rental. You can reserve a trip by the hour, minute or day, so choose the option that works best for you.
Car2Go is not widely available just yet. You can find it in just seven U.S. cities and four Canadian cities. Car2Go is easy to use no matter your situation. Whether you don't own a car, need a second one for the day or missed the bus to work, you can easily use your phone to find a car, unlock it and reserve it for however long you needed it.
Enterprise Car Share
Enterprise Car Share is a convenient way to rent a car by the hour, for the day or overnight. Cars of various makes and models are parked around the community, ready for you to take off and go. Enterprise Car Share has more than a dozen locations across the United States, and can be found at 100 colleges and universities across the country.
Enterprise Car Share works by joining. You'll need to be approved first. Once you are, you'll receive a membership card in the mail. This card allows you to access the vehicles. Reserve a vehicle online by booking a car for specific length of time. Once you find your car, use the card to unlock it and you're on your way. When you're done, use your card to lock the car and your rental is complete.
Rates vary depending on the car and location. In New York City, for example, hourly rates start at $8 and daily rates start at $69. These rates include gas, insurance and customer support. You'll also have to pay an annual fee and one-time application fee.
GetAround
GetAround is another great way to rent a car. This peer-to-peer service allows you to choose from thousands of cars. You can rent by the day or even the hour, for as low as $5 an hour. You can sign up online for free. There is no paperwork or monthly fees to deal with.
The first time you use GetAround, your driver's license and credit card will be verified. After that, you'll be on your way. You can easily manage your trip from your smartphone or other device.
Each car comes with its own hourly and daily rate. The cost includes 24/7 roadside assistant and insurance. All rentals are insured for up to $1 million. If you have a car you don't drive often, you can rent it through the site and make a cool $10,000 a year.
Turo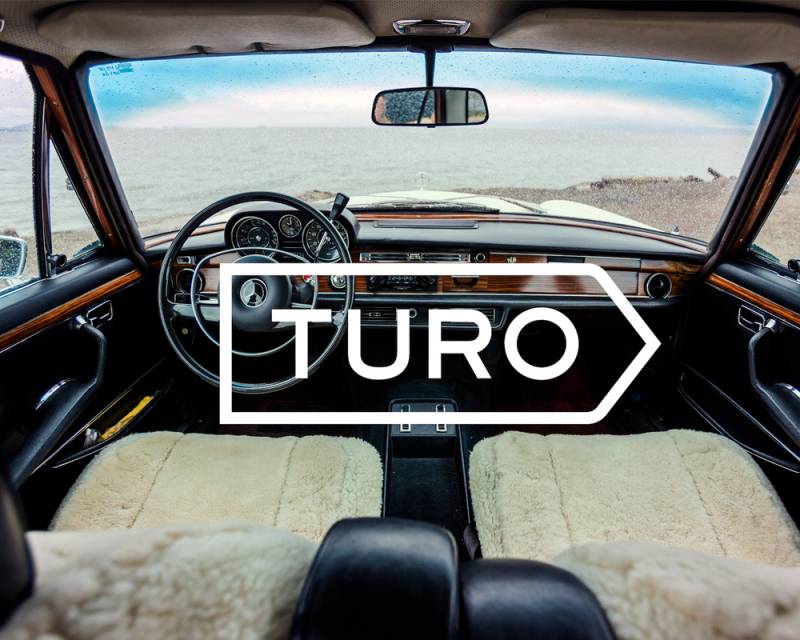 Formerly known as RelayRides, Turo allows you to pick and choose the kind of car you want to drive. Choose from more than 800 makes and models of vehicles, from affordable low-cost options to sports cars to rare vehicles. Turo offers thousands of vehicles in more than 4,700 cities across the world, including the United States, Canada and Europe. You can pick up your rental or have it delivered, whichever is more convenient.
The cars are offered by others in your area. The price you will pay depends on the type of vehicle you choose. For example, a Nissan Sentra may go for $39 a day, while a Mercedes may rent for more than $100 a day.
It's easy to use Turo. Sign up using Facebook, Google or your email. Turo will confirm your identity and approve you as a renter. Once approved, select your travel dates and location and search from a variety of cars in your area. Book the car you desire. The owner has eight hours to confirm or deny your trip. On the day of our trip, meet with the car owner and they'll hand over the keys. Once done, fill up the gas tanks and meet with the owner. Return the keys and you're good to go.
If you have a car you don't use often, you can use Turo to make some extra cash. In fact, if you have a car payment, you can rent your vehicle for, on average, nine days a month and eliminate that car payment. Your car is protected from damage, as you are covered by a $1 million insurance policy.
Rental Car Companies
What's wrong with good 'ol Hertz or Alamo? Nothing, really. Rental car companies are fairly ubiquitous, so it's easy to find one near you. They are usually pretty affordable – in fact, they'll typically cost less than car share companies. The cars are easy to pick up and drop off. Plus, in some cases, you have a wider variety of vehicles to choose. For example, Hertz offers different categories of cars, such as Dream Cars and the Adrenaline Collection. Want to drive a Corvette? You can reserve one at Hertz without having to test drive one at your local car dealership. You can also choose from green vehicles, SUVs and low-cost options.
Rental car companies also offer insurance and other perks. Some have shuttles that will pick you up. The quality assurance is also better at rental car companies than at car share companies. The employees will fill up the vehicle and check for any damage before renting you a vehicle, so you can rest assured your car is safe and drivable.
Uber and Lyft
Maybe you don't want to drive or can't drive because you don't have a license or are intoxicated. That's where Uber and Lyft come in. When you need a quick ride home or to an even, these rideshare companies have you covered. Just download the app and schedule a ride. You can pay online as well for added convenience.
Through this peer-to-peer model, anyone can be a driver for Uber or Lyft. Drives use their own vehicles to transport people around town to their destinations. It's like a taxi, but more convenient. You don't have to try to hail a taxi. You can even choose a driver online, so it can be safer in many ways.
It's Easier Now Than Ever to Get Around Town
While owning a car is convenient, it's also very expensive. Between car payments, gas, parking fees and maintenance, owning a car can easily cost you $1,000 a month. That's a huge expense, especially when you have a mortgage and other financial obligations.
No matter where you live, you can find a rideshare or car share company to help you get from Point A to Point B. Whether you're looking for an alternative to Zipcar or want to stay informed of your various options, the companies above can help you get to where you need to go. Whether you need to go to work, run errands, visit family and friends, or take a vacation, you don't have to worry about buying a car. These companies have you covered.
Sources:
http://www.cleanfleetreport.com/best-car-sharing/
https://brandongaille.com/5-biggest-zipcar-competitors/
https://www.neamb.com/travel/which-rental-car-company-is-right-for-you.htm