It's that time of year again: spring cleaning time! Don't just curb alert that junk from your house. Sell it on an app! We've told you about Mercari and Poshmark before, but those aren't your only options. Nor is selling on eBay necessarily your best choice if you're strapped for time. If nothing else fits the bill, you can also try Letgo or Wallapop. Each is an app-based platform for re-selling lightly used or new goods in an online marketplace. But which one is better? Strap in for our Letgo vs Wallapop review!
Letgo
Both Letgo and Wallapop are selling apps. That means that you'll interact with them mostly through your smartphone via an app that you download and install yourself. The pictures you take with that phone will become the promotion for what you're selling. That's why it's essential to take good pictures when you're using either Letgo vs Wallapop.
History
Letgo has been in existence since 2015. The famous venture capitalist Fabrice Grinda was one of its early investors. Within a year, it was competing with Craigslist and eBay as one of the best ways to sell on the Internet. It went international in 2016 when it debuted in Canada. In 2017, Letgo was the second-fastest-growing app in the U.S.
Millions of downloads meant millions of items listed, and its value quickly topped $1 billion. Since then, tens of millions of items have been sold on this app. Part of this was thanks to its catchy marketing. If you were online at the time, you probably saw one of Letgo's famous ads. These featured people in funny, extreme situations clutching their useless stuff for dear life, even when it made more sense to let go.
Here's where some of our readers are in for a surprise. 2016 was a big year for Letgo: it thrived, it survived, and it merged with the other service that we're reviewing, Wallapop. That's right! The same company owns Letgo and Wallapop. Letgo became the controlling owner in the merger, so really, Letgo kind of bought Wallapop. They remain separate services, but Letgo controls them both. That makes it a little more complicated to compare Letgo vs Wallapop, but they are distinct products that serve different markets. Here's how.
Services
Letgo sells some stuff that you definitely won't be able to find on Mercari. People who use the app can list almost anything that can legally be sold. That includes cars, housing, services, and even free stuff. Letgo is also very social media-integrated, so you can tweet about your great find if you want to.
Types of listings
Letgo allows users to list almost anything legal for sale. Categories include:
Services
Free Stuff
Housing
Cars
Car parts
Baby products
Electronics
Sporting goods
General home goods
Books and music
Fashion
There's also a catchall "other" category where intrepid users can sell whatever else they have the inclination to get rid of. These can include anything from rare guitar picks to electric wheelchairs.
Believe it or not, people list entire houses on Letgo. Whether it's a good idea to buy a house on a selling app is another question altogether. That said, people do essentially the same thing on Craigslist. It's not unheard of, and if you're a savvy real estate shopper, it might be worth checking out.
Unlike Craigslist, Letgo doesn't advertise jobs, gigs, resumes, or events. There's no want-ads section. When it comes to housing, Craigslist probably has it beat for selection because most people still default to the old standby. However, Letgo works differently from Craigslist in a few important ways. These might make it a better choice for your situation than the traditional route.
How Letgo Works
The App
The big advantage of Letgo is its app, which is compatible with both iOS and Android. Craigslist doesn't have a dedicated app at all, while eBay's app can be hard to use. There was a time when the app was the only way to use Letgo, but recently, it made the service available in browsers, too. However, the point of the service is to function as a classifieds app, minus personal ads and want ads.
Still, the app makes Letgo very convenient. We'll cover the website in a minute, but to make a long story short, the app is a lot more natural to use than the site. The broad categories, which don't really take advantage of the capabilities of a full browser, are perfect for a smartphone because they're relatively simple.
To sell on Letgo, you'll need to download and install the app. You'll make an account, and then start posting. Making a listing is very easy and not unlike using social media; you can add a title, some details, and a few pictures.
It will take up to 40 minutes for your post to appear, so be patient! Letgo has a few rules about what can be posted, and if you violate them, then they'll bin your listing. Here's a sample of what will get your item canceled:
Alcohol
Unclear pictures
Body parts or fluids
Defective items
Items with unrealistic prices
Stolen and counterfeit goods
Hazardous goods, like fireworks
Lotto tickets
Pornography
Weapons
Whether you're buying or selling, the app makes it very easy to communicate with the other person in your transaction. You can take messages on your device, almost as though you're texting, but Letgo can also send alerts to your email when someone wants to talk to you. This helps to make transactions very fast.
The Website
Functionally, Letgo is very much like Craigslist in that it allows you to buy and sell locally. The website looks a lot different, though. While Craigslist has maintained an old-school directory style, Letgo is more visually appealing and far simpler. It also features much less spam than Craigslist, although the "Services" section of Letgo does sometimes feature questionable postings.
What Letgo does have is ads. There's often a banner ad at the top of the page as well as one on the right side of the screen. Beware of allowing Letgo to send you push notifications or install itself on your homepage! These features are not likely to enhance your Letgo experience, and they'll annoy you to death. They're also hard to get rid of.
When using Letgo, it's pretty clear that the website is secondary to the app. The webpage isn't always easy to use. There's a single-line search interface, like Google's, but it's not great at finding exactly what you're looking for. Part of this is because people often don't fill out descriptions for their listed items, but on top of this problem, filtering by location doesn't work very well either, leaving you with very general, scattered results.
There's no good way to filter your results, either, and it's hard to search closed listings. The only way to narrow by the category of item that you're buying is to click on one of the buttons on the homepage. This gives you a single layer of filtering that's often not good enough to get you a specific set of results that fit your needs. For example, you can filter by housing, but not by single bedroom apartments.
Inquiring and Buying
With Letgo, seller identities are visible to you. In fact, they're generally verified through other social media or email services, like Google. This helps to guarantee that the person whose name you see on the screen is actually the person you're dealing with.
Identity verification also helps you to track your seller's history. You can look at what each seller has already sold, what else they're selling, and approximately where the seller is located. While there are advantages to being able to sell anonymously, this setup is generally better for the buyer.
When you respond to a promising ad, Letgo will ask to connect with Facebook or Google. This is to verify your identity so that the seller can see who you are, too. Once you're connected, you'll have a Letgo account. You'll be able to message the seller and make an offer on the item. Unlike eBay, Letgo doesn't facilitate bidding. You'll be hashing out the details of your payment with the lister.
How People Price
Once you start using Letgo, you'll notice an interesting practice: people sometimes give their items extremely high prices. This is technically against the rules, but Letgo seems to have decided to be flexible on this point. There's a reason that people price in this way: potential buyers tend to inquire without following up on Letgo. By setting an extremely high price, sellers are guaranteeing that potential buyers need to reach out to them and establish email contact. They hope that they'll be better able to secure a good buyer this way.
You can generally spot this strategy with higher-value items, like twelve laundromat washing machines or a full set of signed, mint-condition first edition copies of Harry Potter. Sellers tend to price low-value items as you'd normally expect – $5 for a used book, for example.
Getting Paid
Letgo does not handle payments. That means that you'll need to figure out how you'll give and take money on your own. Paypal can be helpful, but it's easiest to use if the other person has an account, too. Since Letgo is a local selling app, it can be most useful to take cash upon pickup or dropoff of your item. However, it's important to be cautious! Never invite someone you don't know to your home. Meet in a public place to exchange money and goods, and consider bringing a friend.
There are no fees for Letgo. However, there is also no guarantee that you'll get paid. If you run into a bad apple who refuses to pony up for your goods or services, then Letgo won't help you. Be careful of any odd or suspicious interaction. Trust your instincts and use the same kinds of caution that you would when answering a Craigslist ad. Letgo even has a list of safety strategies for using the service.
Wallapop
It can be hard to compare Letgo vs Wallapop because they're both great services! The fact that they're owned by the same company guarantees stability and evenness of service that's great for usability. Of course, the service they provide is great, too! That said, there are some differences between Wallapop and Letgo.
History
Originally, Wallapop was a Spanish startup. It was founded in 2014, so it's a year older than Wallapop. Its first version, which debuted in 2013, was called Fleapster because it was based on the idea of a digital flea market. In 2016, Wallapop merged with Letgo, but both apps to sell stuff retained their own identities. Wallapop users didn't automatically get Letgo accounts, and nor did they get all of their Wallapop data transported into Letgo.
Part of this may be because Letgo and Wallapop tend to operate in different areas. Letgo is an American company that tends to be used in the United States. Wallapop works in the U.S., but tends to be more popular in Europe. In fact, it won a TechCrunch award there for its ease of use! It's particularly popular in Spain, which may be one reason that Wallapop reviews in English are hard to find.
Like Letgo, Wallapop is known for its buzzy, cute advertising. In fact, if you click to their homepage, you can see some of it at work! They also grew so fast that providing good customer service became a problem. They solved it nicely, becoming famous for a quality response.
Services
Wallapop allows users to search for goods within a geographical radius, much the same way as Letgo does. However, it's not quite as extensive in terms of what it offers. The main advantage of Wallapop is the same as Letgo: it's very easy to list and very easy to contact a buyer. It does exactly what the creators intended, in that it presents a local online flea market to its users.
Types of listings
Wallapop lets people sell and buy electronics, books, and other items, both gently used and new. However, unlike Letgo, it doesn't offer services or housing.
How Wallapop Works
The App
Like Letgo, Wallapop is meant to be used as an app. Unlike Letgo, the browser interface is extremely limited. While using Wallapop for the purposes of this review, we couldn't even get the browser interface to work! If you want to use Wallapop, you're better off doing so on iOS or Android devices. The iPhone app requires iOS 10 or later, so if you have an older phone, you may have trouble using Wallapop.
However, Wallapop's app is very easy to use. It requires only that users know how to swipe and tap. Like Letgo, it's free to download, install, and use, and it lets users search for specific items and narrow by category to a limited extent.
Inquiring and Buying
If you're searching on Wallapop, you'll see the closest results first. Proximity is the point of this app, which means that sometimes, you'll have to dig a little bit to find what you're looking for. However, if you're looking for goods within walking or driving distance, it can be ideal. If you're using Wallapop to resell goods, this can be an ideal features.
Wallapop lets sellers see how often their items have been viewed, which is a helpful upgrade from the likes of Craigslist. If you like a lot of oversight over your listings, then Wallapop might be a good way for you to sell your stuff. Messaging features in Wallapop are much like those in Letgo and let you engage in instant chat with sellers and buyers.
Buyers and sellers interact through the app, just like with Letgo. In a lot of ways, both of these services encourage a local market where you know your neighbors. But Wallapop is less classified ads and more flea market in structure because it allows for a narrower range of saleable goods.
Getting Paid
As with Letgo, Wallpop leaves payment up to you. They don't help you get your money, which means that shipping your goods out of your local area can be a bad idea. Accepting checks and wire transfers is also iffy. As always when shopping in a flea market or garage sale, expect cash to be king.
Use the same caution when interacting on Wallapop as you would on Letgo. Be on the lookout for scammers. Don't meet people alone, don't bring people to your home, and consider taking a friend to your dropoff point to back you up if necessary.
Letgo vs Wallapop: The Verdict
Similar Services, Different Areas
Letgo and Wallapop overlap geographically now, with Wallapop making inroads into the U.S. market and Letgo being available in some non-American customers. However, in general, Americans use Letgo while Wallapop is more popular in the E.U. This is a smart idea on the part of the owning company, Letgo. It means that it only competes with its own services to a limited extent, and both services make a lot of money.
If you're in the U.S., you may have more options if you use Letgo. Wallapop might be a better option if you're in the U.K., especially Spain. However, these two services are divided along more than just geographical lines.
Letgo definitely supports a broader range of services. Since the U.S.-based app had to compete with eBay, Craigslist, and a host of other selling apps, this makes sense. It also makes sense that Letgo should support a good browser interface, even if that interface isn't quite as useful as Craigslist's. Wallapop is supposedly compatible with Internet browsers too, but since we couldn't access that feature, we here at The Budget Diet couldn't review it.
Both apps are a good place to buy and sell secondhand goods. It's hard to choose between them.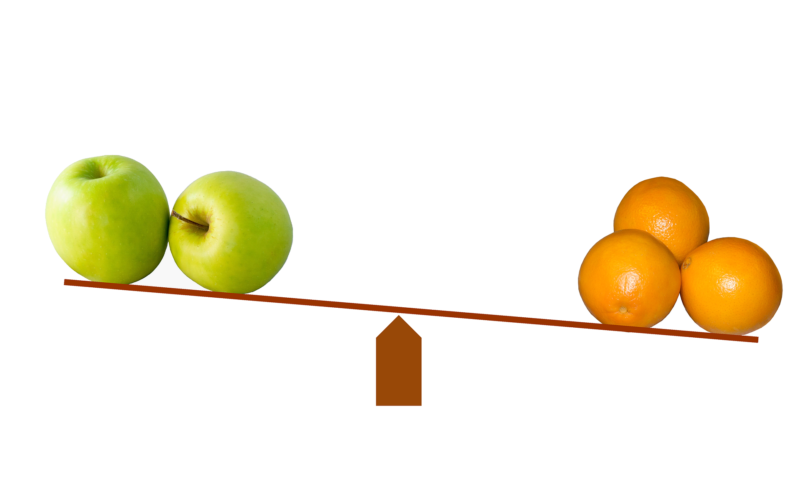 Letgo Is The Clear Winner
As far as choosing a classifieds mobile app goes, this verdict is a hard call. They're both convenient, efficient ways to sell your stuff. They're loads easier to use from a phone than Craigslist, but between the two, their ease of use is about equal.
But Letgo has much more potential in terms of what you can sell. As a place to look for housing and post your services, it's a good option. The browser interface is usable and accessible to someone who doesn't own or use a smartphone. That's more people than you'd think!
Letgo may be the best app to sell your stuff, but Wallapop is worth checking out, too! Download it and try it out today. You might be amazed at what you find in your own neighborhood!