The holidays are a wonderful time of year, but particularly hard on the budget, especially for those who have a particularly long list of family and friends. The search for cheap Christmas gifts usually turns up with items that are so common and are given just for the sake of having something to give. We all want our gifts to be thoughtful and appreciated, but without going beyond budget. Luckily, there are some really fantastic (and affordable) gifts that are perfect for the budget-conscious individual. Here are 25 gifts your family and friends will love, and all for $5 or under.
Practically Free Gift Ideas
What's better than a gift that costs less than $5? A free one! Check out these awesome and practically free holiday gift ideas:
Child Handprint Art
Nothing pulls at a mom's heartstrings more than mementos of her children. For a friend or family member who is a mom, trace the child's hand (or let them make a handprint with paint) and place it in an unused or cheap frame. This is a beautiful gift that she will cherish for years to come.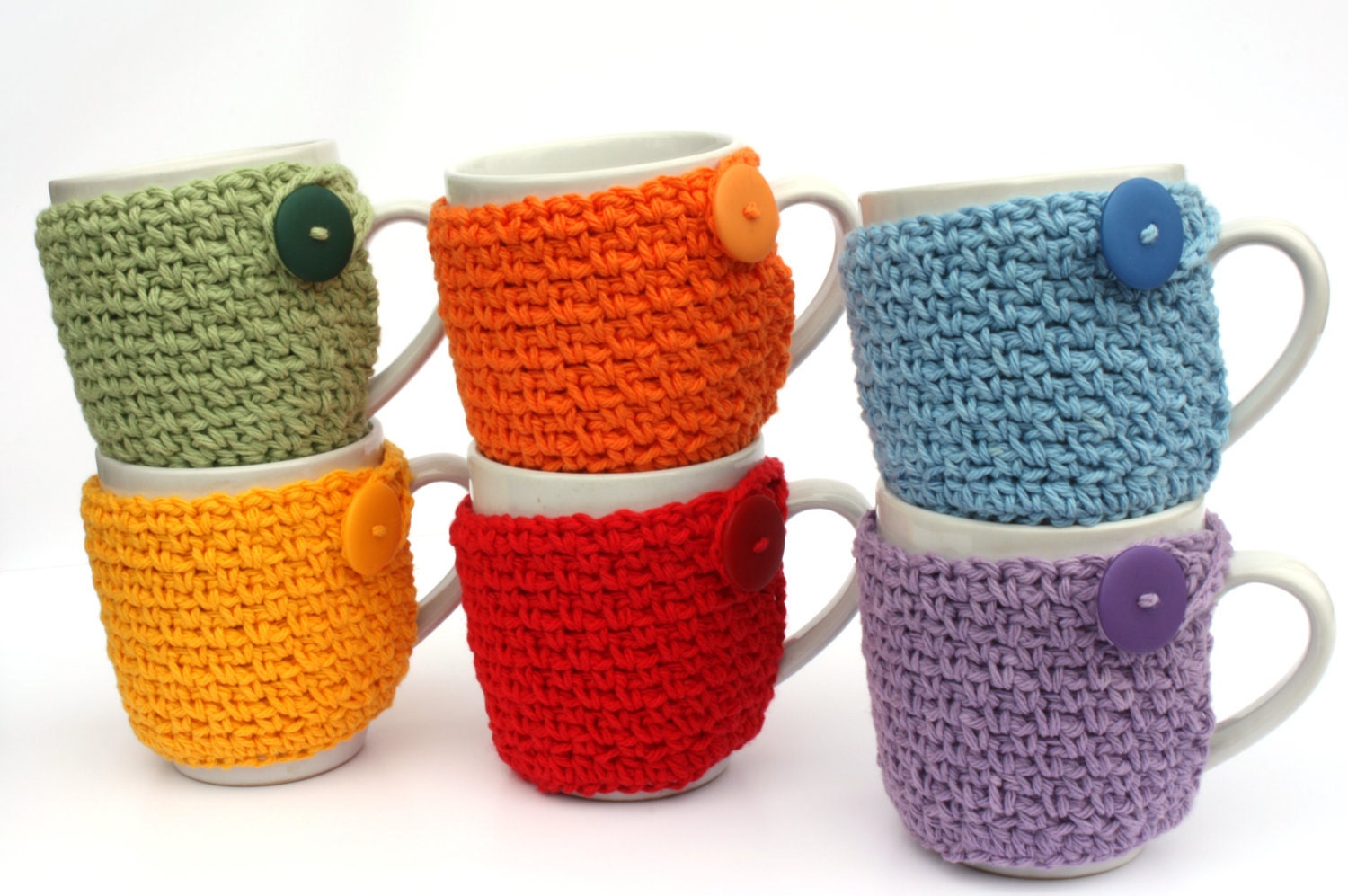 Crochet Cup Cozy
If you know how to crochet and you have anyone on your gift list that drinks coffee, this is a perfect gift. Create a fun cup cozy for a mug from your local Dollar Store and you have an adorable gift with a cost of barely more than $1.
Babysitting Coupons
A young couple will really appreciate this gift! Simply print out some babysitting coupons (or get artistic and create your own), staple them together and add a gift tag. The gift costs only your time, and will be a wonderfully appreciated gesture.
A Favorite Book
If you're really strapped for cash and you have a friend who is a reader, give them your favorite book as a holiday gift. Make it even more special by adding little notes inside about your favorite parts or making a bookmark to go with it.
Holiday Glitter House
Pull out your craft supplies and create these beautiful and festive glitter houses that make perfect gifts for friends and family. Add some ornaments to a painted cardboard and sprinkle some glitter to look like snow, place a couple of trees here and there and you have a mini village that makes a wonderful gift! Or, attach a string to it and make a holiday glitter house ornament.
http://i709.photobucket.com/albums/ww100/freckleschick4/DSC00757.jpg?t=1371840956
Sock Cupcake Gifts
Cozy, luxurious socks are always available at local Dollar Stores for $1. Cut some paper to serve as the "cupcake" wrapper, roll up the socks and place them in the paper, and then place a lollipop in the rolled socks to make a cherry on top. This is a super cute gift that costs practically nothing, and it's perfect for everyone on your list.
Salt Dough Ornaments
Salt dough isn't just for kids! You can create beautiful ornaments with stuff that are already in your kitchen cabinets and a few stamps from your craft collection. Salt dough is easy to create; just mix equal parts salt and flour, and add a small amount of oil to make it the consistency you want. These gorgeous ornaments would make a lovely gifts.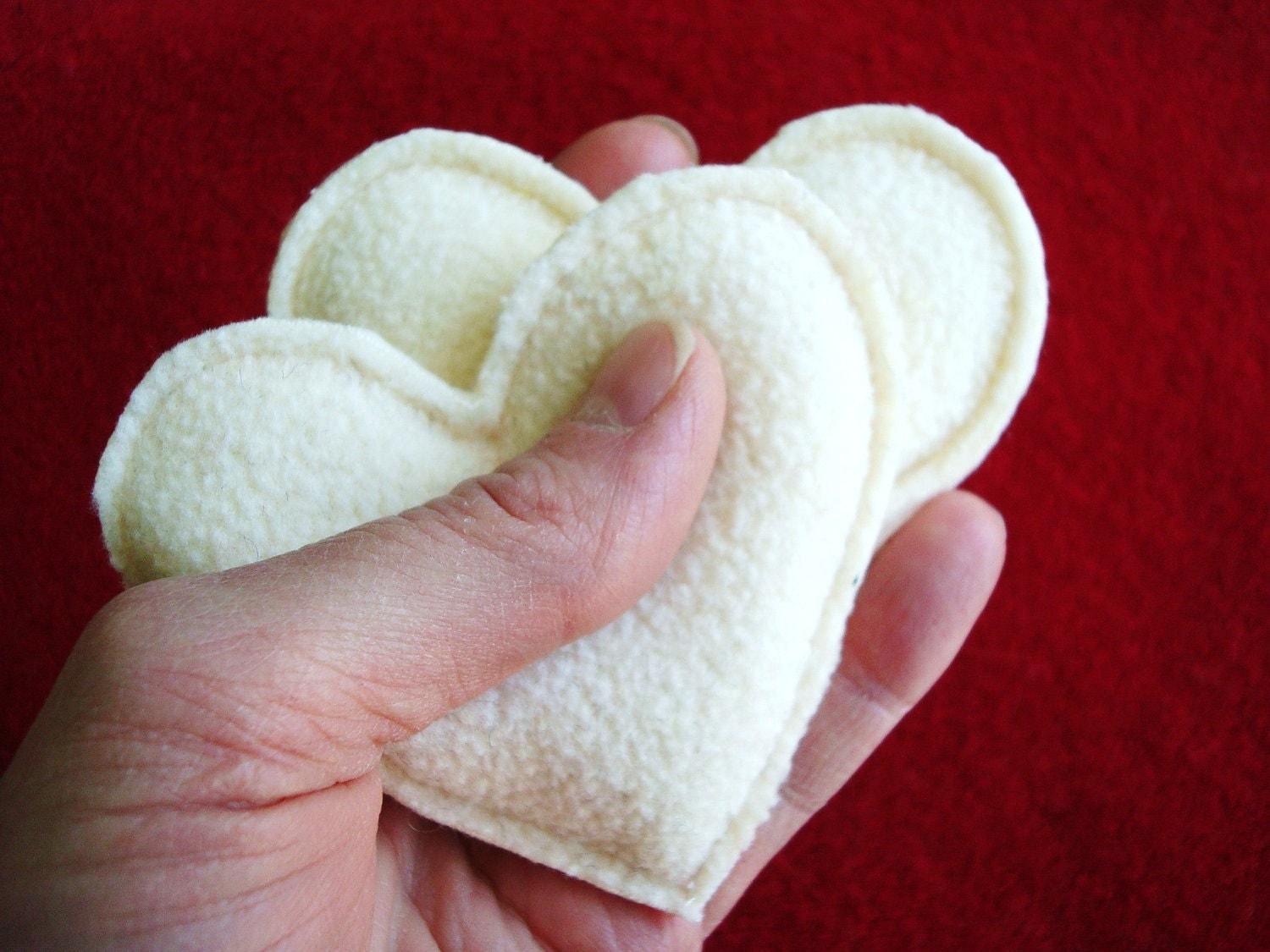 Reusable Hand Warmers
This is such a fun and easy gift idea and perfect if you have some felt in your craft kit. If you don't, you can get it for about a quarter a sheet, which is enough to make several sets of hand warmers. Cut 2 identical shapes for each hand warmer you want to create – hearts, stars, holiday trees, or anything you want.
Sew the shapes together, leaving an opening about an inch in length. Fill the warmer about 3/4 full with uncooked rice. You can also add in some essential oil to make it smell great. Then, sew it up! You can add a little note telling the recipient to heat it up for 30 seconds in the microwave in order to use.
Cupcake in a Jar Gift
If you have some adorable jars on hand, make cupcakes and place one in each jar. Put the lid on the jar and decorate with printed tags, pretty strings or even some fresh greenery. This makes a wonderful gift for your child's teacher, neighbors and anyone else.
Warm Winter Hats
If you know how to crochet or knit, use up your yarn stash by creating cozy winter hats for those on your list! They make fantastic and functional gifts.
Gifts for $3 or Less
Who can beat a fun, beautiful, or functional gift with a price tag of only $3? Check out these amazing and cheap $3 or less gifts:
Relaxing and Pretty Bath Salts Gift
Purchase bath salts that smell great (or make your own with Epsom salt and essential oils) and a pretty glass container – these can both be purchased for $1 each at your local Dollar Store. Fill the glass container with the salts and print an elegant label. Tie some decorative string or ribbon around the container and you have a wonderful gift.
DIY Sugar Scrub Gift
Create a pampering sugar scrub by combining sugar, citrus zest, aromatic herbs, olive oil, extract, etc. Place it in a glass jar and print a label. There are hundreds of recipes available online and they are all very inexpensive to make. Add a colored candle to match and you have a great gift that will give anyone on your list a few minutes of wonderful self-pampering time.
Crocheted Wash Cloth and Soap Gift
Using your crafting skills and create a fun crocheted washcloth and purchase a decorative soap from your local Dollar Store. Tie a ribbon around both for a fun and thoughtful gift perfect for teachers, friends, family members and anyone else on your list. If you can't crochet, you can also do this gift with a purchased washcloth.

Journal and Pen Gift Set
Another wonderful Dollar Store find is the blank journal, and it can be combined with a cute pen and some ribbon to create an awesome holiday gift.
Glass Candleholders
Use E-6000 glue to attach hurricane glasses to glass taper candle holders and create beautiful candleholders or display items that make perfect gifts.
Plate of Goodies
Purchase a $1 plate and bake up your favorite holiday cookies for someone on your list. Place the cookies on the plate and cover with plastic wrap. Add a ribbon and you have a gift under $3 that will definitely be enjoyed.
Teacup Candles
Locate old teacups and saucers from thrift stores, yard sales, etc. Purchase cheap candles and grate them into a double boiler, saving the wicks. Melt the wax and use a clip to hold the wick in the center of the teacup. Pour the wax into the teacup and let it dry. Then, attach the teacup to the saucer using E-3000 glue. Voila – you have a gorgeous and cheap candle that will make a lovely gift.
Oven Mitt Gift Idea
Find a beautiful holiday oven mitt and use it as a holder for a package of brownies or a cake mix. Add a $1 whisk and tie a ribbon around it and you have a lovely gift that anyone can appreciate.
DIY Beer Bread Mix Kit
In a decorative bag or jar, add 3 cups of self-rising flour and 3 tablespoons of sugar. Place this in a small $1 loaf pan and add a 12-ounce can or bottle of beer. Make sure to include the instructions: the recipient simply mixes the beer in with the dry mix, blends well and bakes in a 350-degree oven for about 45 minutes or until a toothpick inserted in the center comes out clean.
$5 or Under Gift Ideas
If you have fewer friends and family on your list, or a bit more of a budget, you can find some unbelievably fantastic gifts and still save money.
Manicure Gift Set
Using a jar or basket, add a couple of bottles of fingernail polish, some fingernail polish remover, and a $1 manicure kit for an excellent manicure gift set.
Car Cleaning Gift Set
This is a great gift for anyone who is meticulous about the way their vehicle looks. Purchase a $1 bucket and add some car-washing soap, a brush, car wipes for the interior of the vehicle and an air freshener. These can all be purchased for $1 at your local Dollar Store.
Tea Lover's Gift Set
Find a pretty cup and purchase a box of assorted herbal teas. Place the tea bags in the cup and use cellophane to create a pretty presentation. You can even add in some biscotti or a small container of honey!
Movie Night Gift
This one is great for families. Purchase Redbox codes (you can get 5 codes for $7.50, so it's a perfect way to give a gift to several family members and save money), and print out the gift code or create your own card and write the code down. Purchase a box of microwave popcorn for $1, and a couple of boxes of "movie theater" style candy (these are $1 at Wal-mart). Stack the candy on top of the popcorn and add the card with the code on top of that. Tie it all up with a ribbon and you have a great gift idea that is perfect for anyone.
Last Minute Gift Idea – Assorted Chocolates
Assorted chocolates make a great gift that is already wrapped and just needs a tag. Plus, who doesn't love chocolate? Pick up a few $5 boxes to have on hand for last-minute gifts for those unannounced guests or just in case!
See how easy it is to create a fantastic gift without spending a ton of money? Which one of these is your favorite $5 or less Christmas gift idea? Let us know in the comments below, and don't forget to share this post with your friends and family who might need to save a little extra dough this holiday season as well!